See all news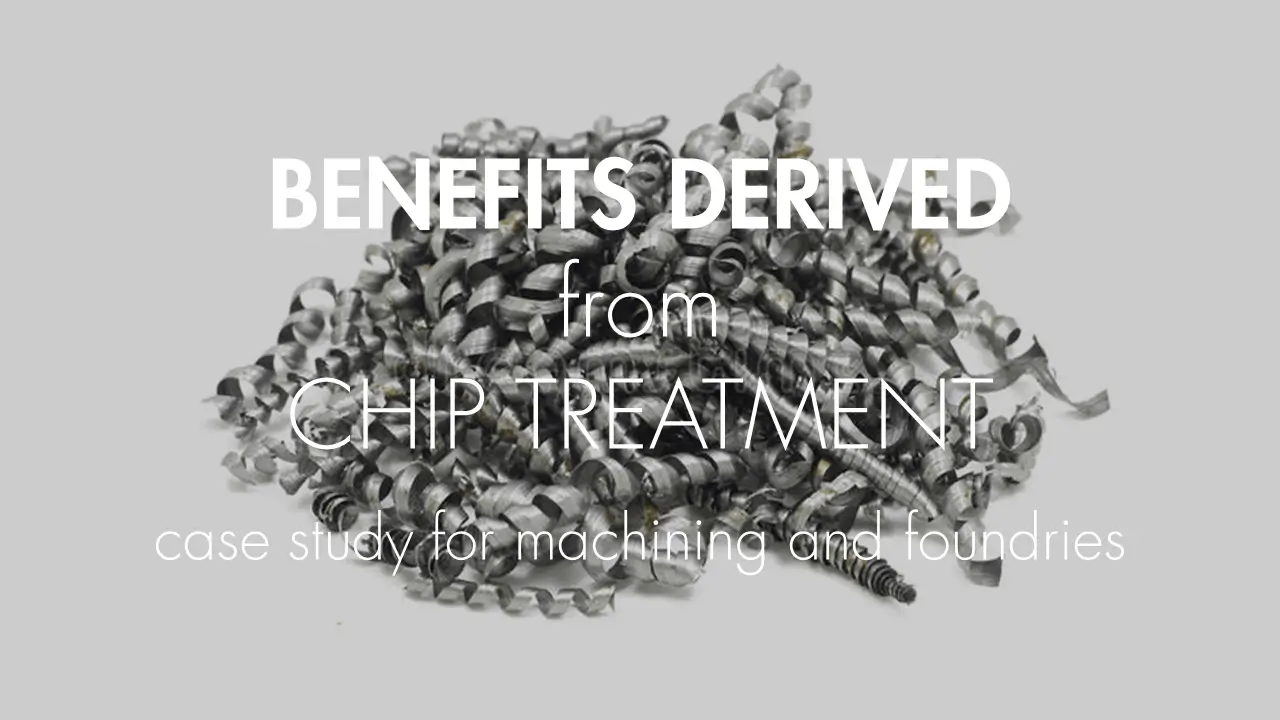 BENEFITS DERIVED FROM THE CHIP TREATMENT FOR MACHINING AND FOUNDRIES
The chips generated in the machining processes are impregnated with oils or emulsions, a state in which it is impossible to recover the material without previously separating them from these fluids.
We can say that the process of valorization and recovery of the chip is carried out in five different phases.


Screening
Shredding
Centrifuging
Metallic separation
Filtering
In cases where short chips and long or yarned chips coexist, it is proposed to place a sieve for a previous classification. Thus, the short chip passes directly to the centrifuge; and the yarned chips are directed to the Shredder so that once crushed, they return to the centrifuge achieving the complete treatment process.
The objective of shredding the material is to obtain short and optimal geometry chips for the subsequent centrifuging process, rather than processing yarned or curvy chips. This way, we avoid any blockage in the centrifuging machine.
From here, it is possible to start the continuous centrifugation process, in which a degree of humidity less than 3% of the chip is achieved.
"Cometel Recycling Solutions' chip treatment systems convert metal waste and cutting fluids into a source of income for your company"
Depending on the material and coolant or moisture levels, less than 0.8% can be reached after centrifugation.
The obtaining of a degree of humidity so inferior to the primary, allows a much more efficient process of material separation between ferrous and non-ferrous metals, since the magnetic force will not be diminished by the humidity of the materials that condition their weight and its adherence.
The filters are located in the last stage of the process to debug the liquid for its subsequent reuse, separating the small solid particles from the coolant.
The following are one of the most important advantages the chip treatment system offers:
- Coolant and cutting oil recovery. This provides an economic saving derived from the recycling of refrigerants that are filtered and reintroduced into the machining process. It avoids in turn the cost by handling these oils by a waste manager as hazardous waste.
- For the furnace; it is possible to make lower energy expenditure, to generate lower fumes, to have a lower volatility and a better performance, derived from the lack of humidity in the chips, thanks to the centrifugation process.
- Installing this system, you can melt your own chips, ensuring your concrete alloy.
- Greater handling of the material is achieved.