See all news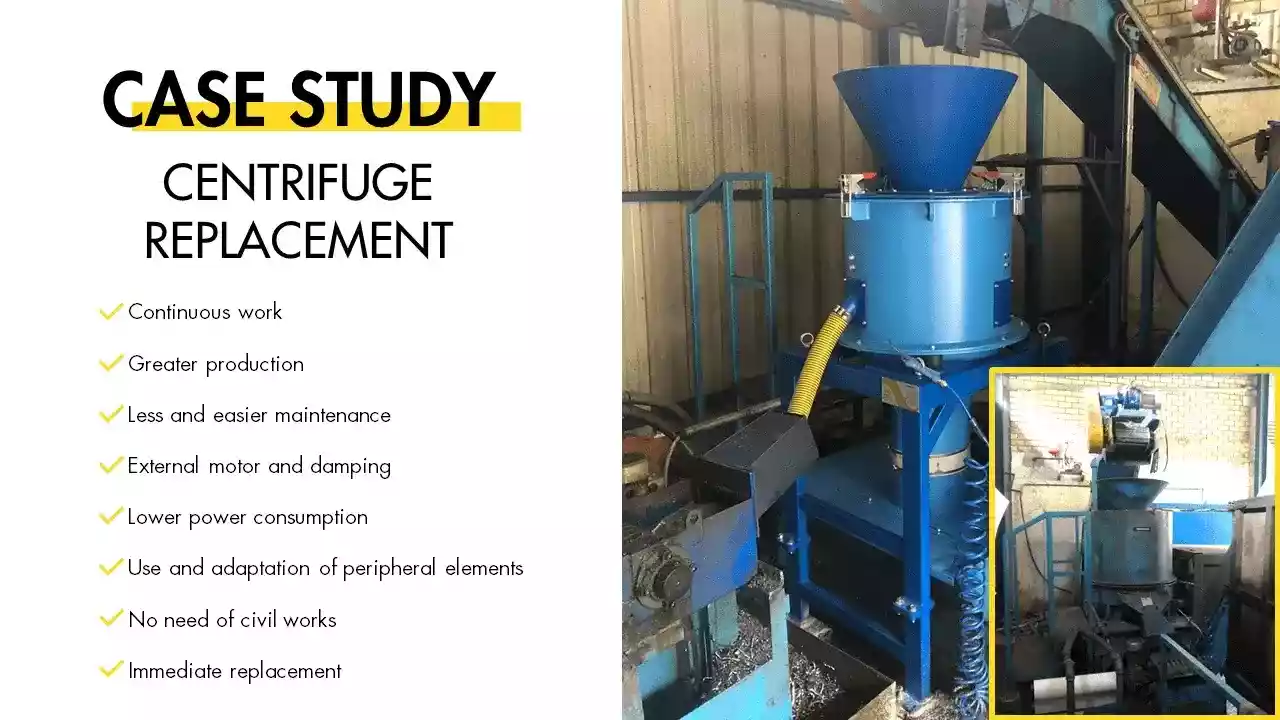 CENTRIFUGE REPLACEMENT
We start the month of May with the replacement of a centrifuge that worked in cycles for a centrifuge that works continuously.

The Cometel centrifuge our client had installed years ago became worn down. We were able to replace it for better efficiency in operations.
This type of machine offers many advantages to the end user, since in addition to achieving a greater centrifugation capacity, it allows the operation of the entire installation to be continuous and without intervention by plant personnel.

Continuous centrifuges also have other advantages, such as the fact that the motor is located on the outside of the machine, as well as the shock absorbers, so that access to them is much easier to be able to carry out the few maintenance tasks that they require.
Another advantage that we can highlight about them is that they do not require a foundation to the ground, and that they are machines that, unlike the old machines, do not have vibrations.
In addition to increasing the spin capacity, it reduces electricity consumption, so here we also achieve energy savings.
An alternative that is offered is to adapt the input and output conveyors as well as the electrical installation, so that only by replacing the centrifuge machine and with a minimum investment, we can have a totally autonomous installation in our plant with the advantages described above.
The change is made in a simple way by moving our technicians and in 1 day the complete installation can be operational.
Different types of centrifuges are available, and wich is best for your application depends on the nature of your materials. You can take a look at them in our metal chips section, and you can also check out its advantages in our Cometel Centrifuge blog.