See all news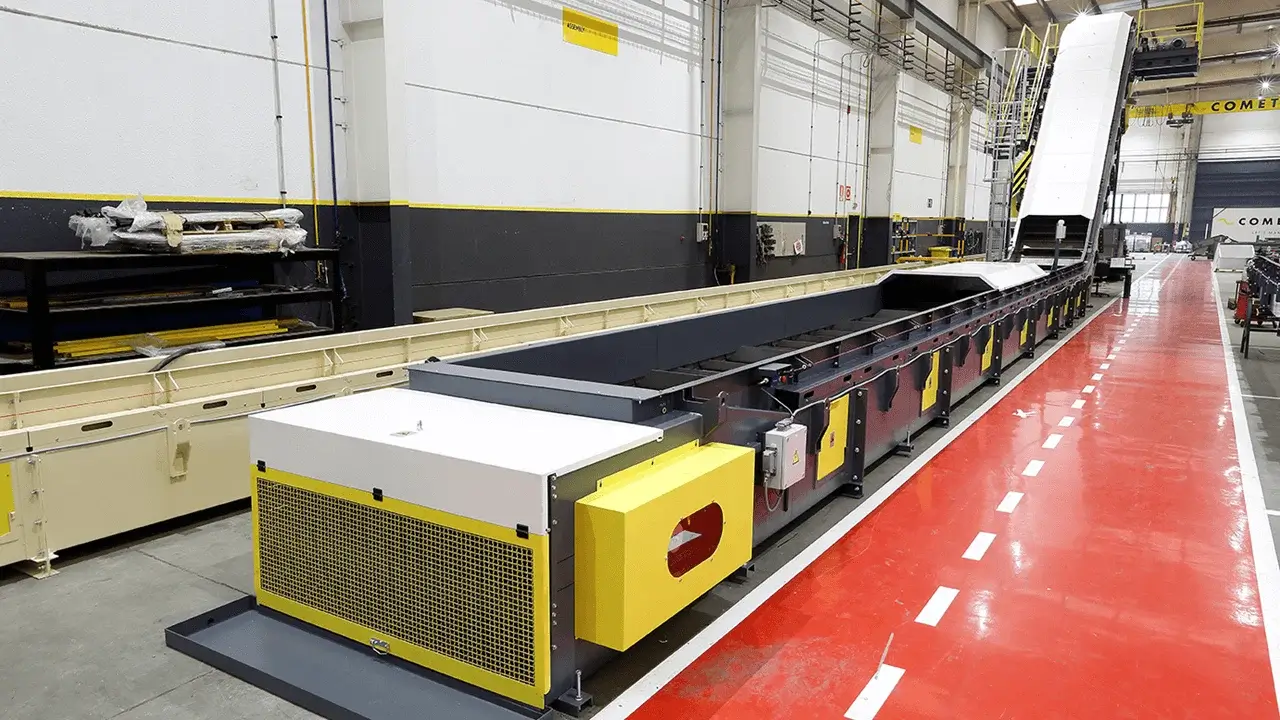 COMETEL CELEBRATES ITS 35TH ANNIVERSARY DESIGNING AND MANUFACTURING A HIGH CAPACITY CONVEYOR
Last December was particularly special for Cometel, since on
December 21 it celebrated its 35th anniversary
. The celebration was double, as it coincided with the completion of the construction of a large-scale facility for the
transport and distribution of press scrap
that is on the way to the home of a leading client in the sector.
It is a facility that Cometel has designed and manufactured entirely at its facilities to meet the needs of a recurring customer in the automotive sector.
After studying the customer's needs in depth, visiting their facilities and analyzing critical points, Cometel's technical team determined that the best solution to handle stamping scrap would have to be a large conveyor system. Said installation consists of an approximate
height of a 5-story building
.
In addition, the equipment integrates a robust maintenance platform that gives access to competent personnel to carry out preventive and maintenance tasks, guaranteeing total safety.
Cometel thus says goodbye to a special year full of new and interesting projects.