See all news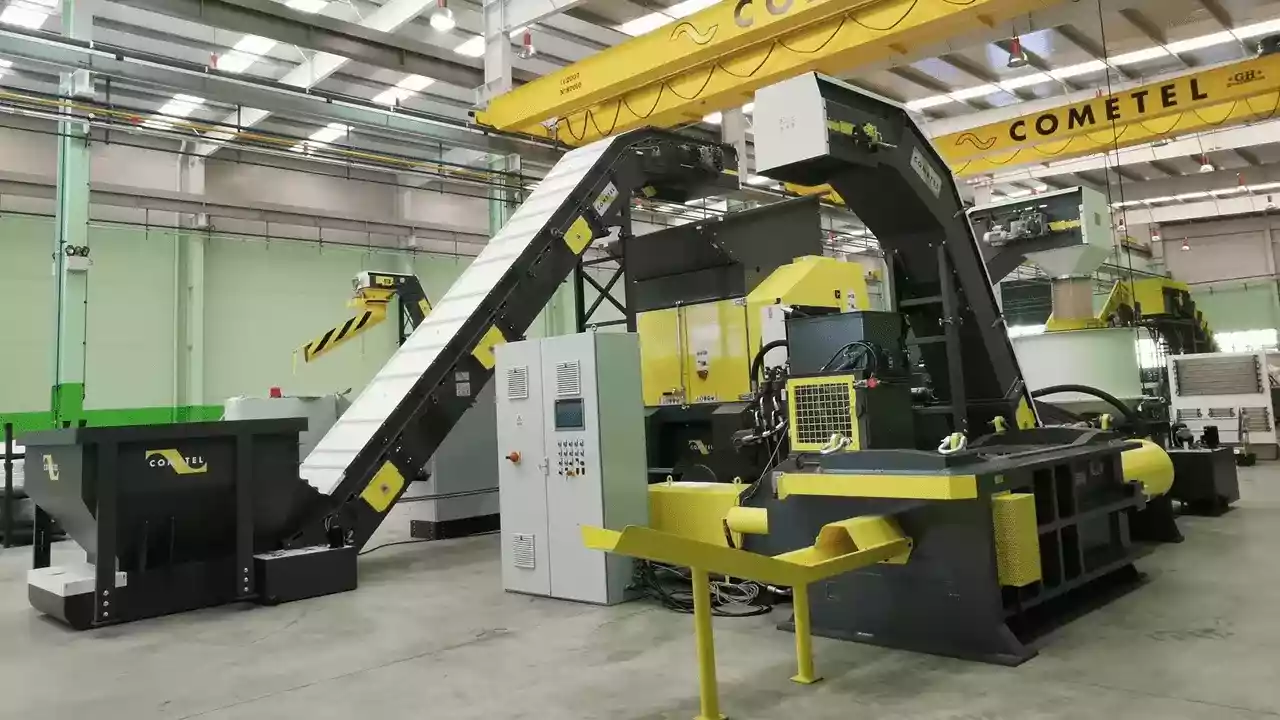 COMETEL RECYCLING SUPPLIES A NEW CHIP TREATMENT INSTALLATION
COMETEL RECYCLING SUPPLIES A NEW LARGE-SIZE METAL CHIP TREATMENT INSTALLATION FOR A MULTINATIONAL CORPORATION DEDICATED TO THE INTEGRAL RECOVERY OF WASTE.
The
recycling division
of GRUPO COMETEL is about to assemble one of its largest chip treatment installations in terms of production.
Its client, an important company in the waste recycling sector, has entrusted Cometel Recycling to manage this project in one of its new plants. This project began months ago with its first design phases and, today, it is a reality
designed and manufactured 100% at COMETEL
.
Processing this material in large volumes is not an easy task at all, which is why COMETEL RECYCLING has opted to incorporate different processes into the treatment line. The installation has crushing phases, where the material increases in density; centrifugation, reducing the humidity of the chip to minimum levels and packaging, where in addition to facilitating transport we obtain maximum performance in the steel mill.
The recycling team affirms that the entire project has involved great learning and evolution internally, and they plan to continue working to continue adding milestones of such magnitude.
WATCH VIDEO HERE