See all news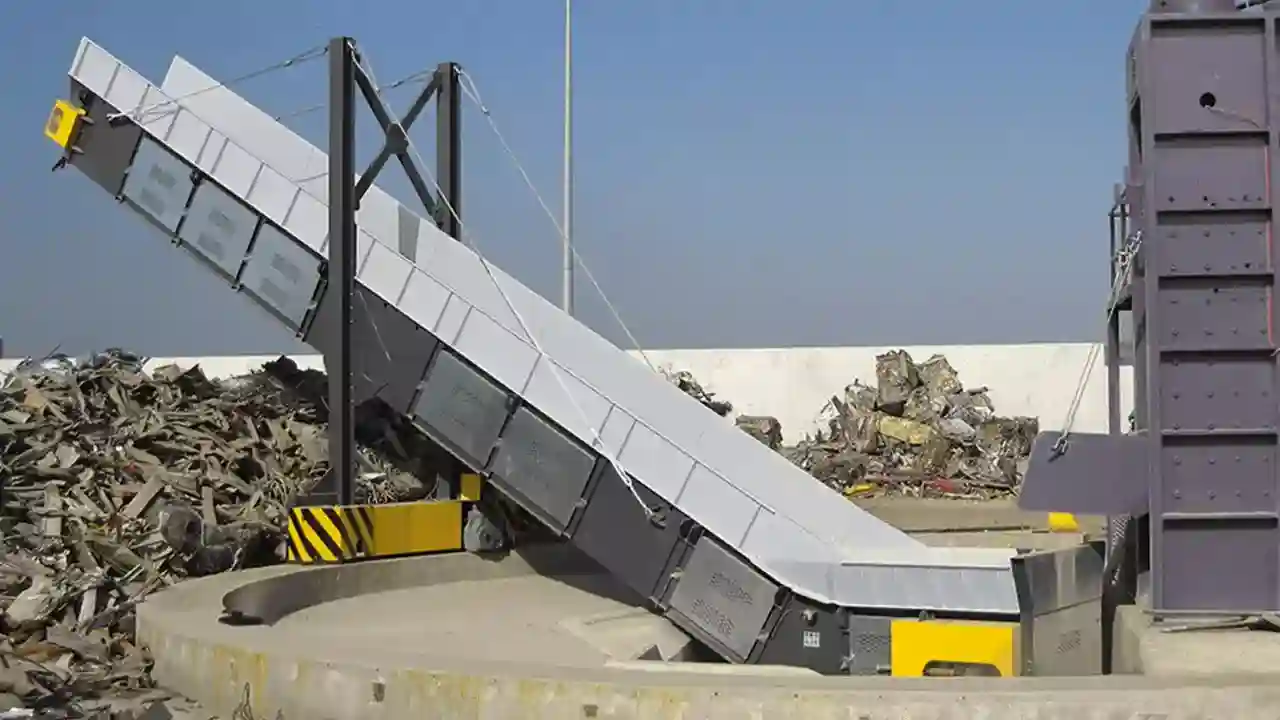 COMETEL SHEAR OUTPUT CONVEYORS
The scrap that comes out of the shear is usually of a considerable size and weight, so it is of great importance to make sure that the conveyors are capable of bearing with the weight and dimensions of the material that they are going to receive and transport.
Our shear output conveyors are designed and manufactured according to the needs of our customers. To do this, we take into account all the details of the specific environment in which they are going to perform their function, working along with the client, making the project be tailor-made.
As can be seen in the image, they are conveyors equipped with the necessary robustness to withstand the shocks they may suffer when receiving the material, and their design will vary depending on the material to be processed and the production in tn/h.

Without a doubt, they are successful conveying systems that we have installed throughout the world in previous years and that makes us stand out from the rest.

To all this we must add the fact that many of the scrap conveyors manufactured at Cometel are still in good condition after years of being installed. So with the correct maintenace our clients almost do not have to worry about them.

If you want to know more about such robust installations, take a look at our recycling section.
If you want to know the types of conveyors that we manufacture, download our catalog in the conveyors section.