See all news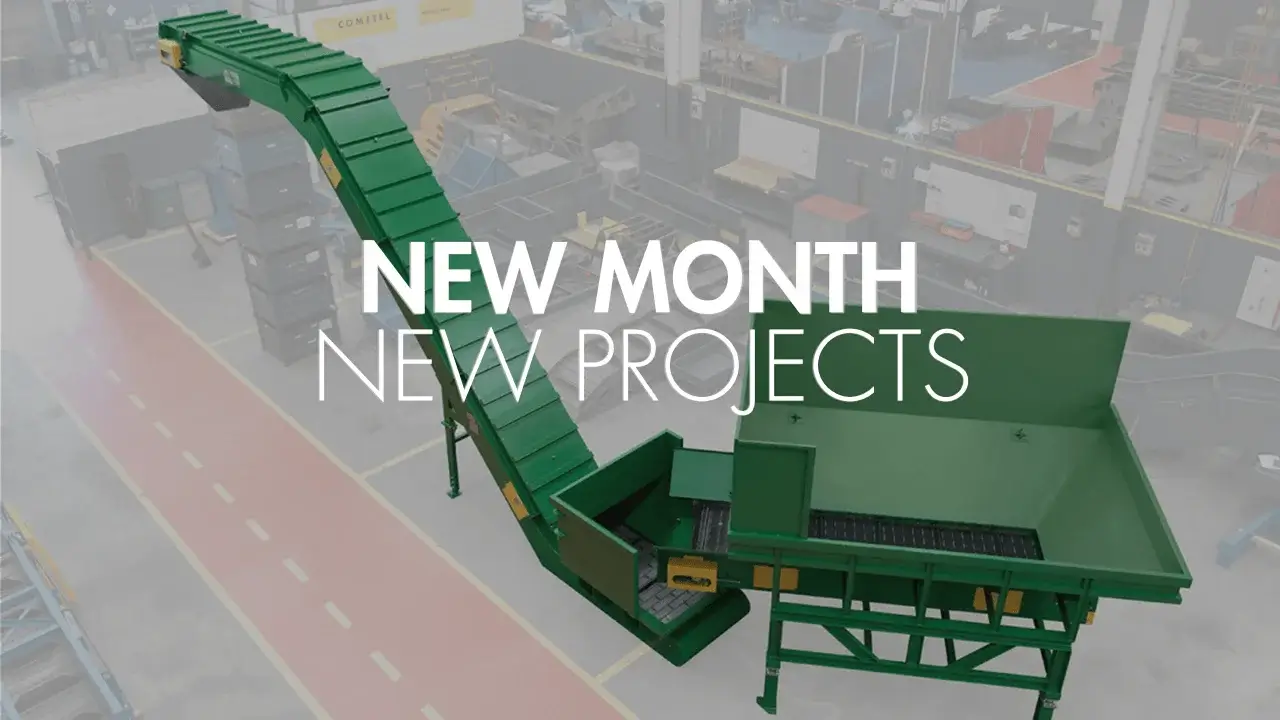 DRYER FEEDING CONVEYOR
We start the month of September with a new project. A client from the Basque Country contacts us with a request for a new installation for the storage and transport of metal chips. The project has recently been manufactured and we will soon launch it at the client's facilities.

The main objective of our buyer is to reuse the chip obtained, taking it to the oven where it will be melted again. For this, the Cometel team designed an installation for the correct transport of said chip, collaborating in the implementation of a circular process in the company.

Characteristic

It is a complete installation that is made up of a 7m³ capacity hopper, a reinforced belt conveyor, which will be responsible for collecting the chips, and a long conveyor to feed them into a furnace.

The main function of the hopper is to store a large amount of chips and facilitate the loading of the material onto the conveyor.
On the other hand, the conveyor with the reinforced belt will guarantee high resistance with maximum transport capacity, as well as excellent resistance to impact.

The hopper will also have a weighing system to control the exact amount of material that we pour onto the second conveyor and then into the furnace.