See all news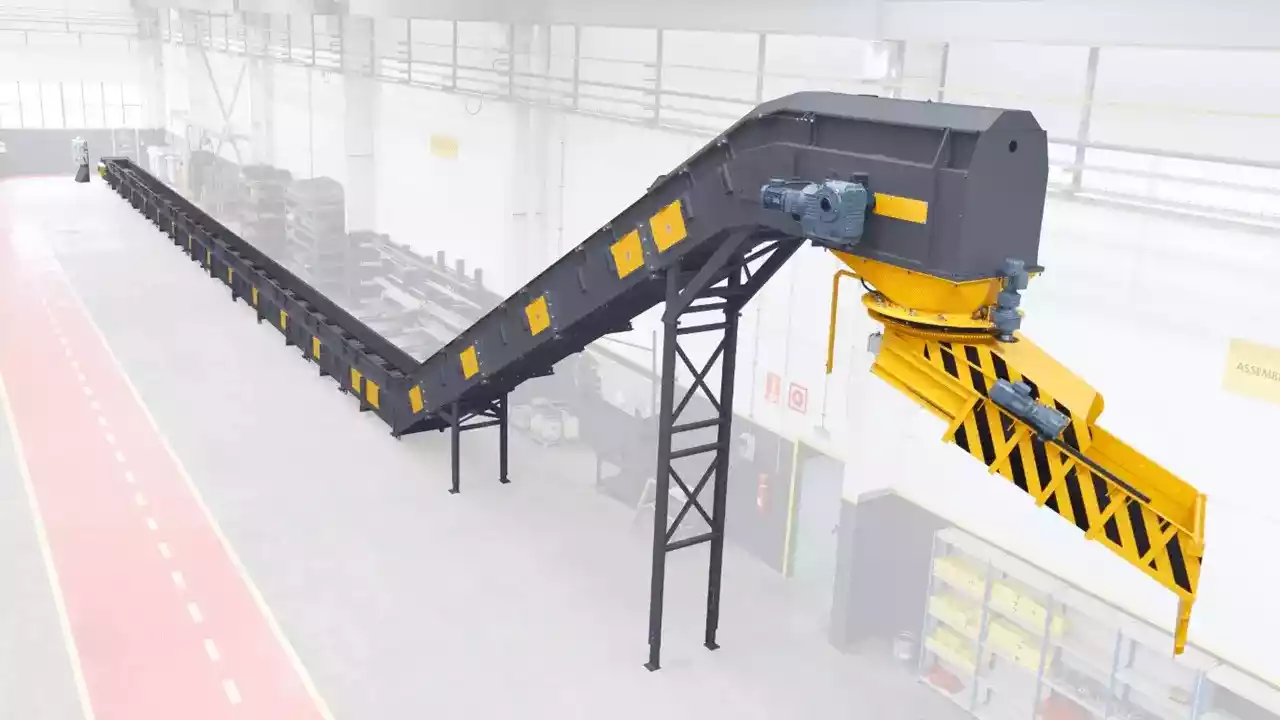 NEW INSTALLATION FOR EVACUATION AND DISTRIBUTION OF STAMPING SCRAP
NEW SYSTEM FOR THE EVACUATION OF METAL STAMPING SCRAP AND DISTRIBUTION OF THOSE IN THE CONTAINER
Today we come with a new success case. It is an installation that we have recently manufactured and installed for our client, whose objetivce is to achieve the correct transport of the metal stamping scrap and the correct distribution of them to the containers that the client already has in their plant.

The project consists of a robust belt conveyor, designed and manufactured tailored for the client. It is a large system, as can be seen in the image, manufactured in P=10" and with a distribution system equipped with a rotation and extension movement that optimizes the filling of the containers.

Thanks to its movement, it allows a uniform distribution, with which we manage to reduce logistics costs with the consequent increase in the price of scrap.

If you want to know more about delivery trays, you can take a look at our distribution system types and their respective fillings in the stamping section.

Once again, Cometel designs and manufactures a customized conveyor for the client that meets their needs and provides them with reliability, robustness and low maintenance.