See all news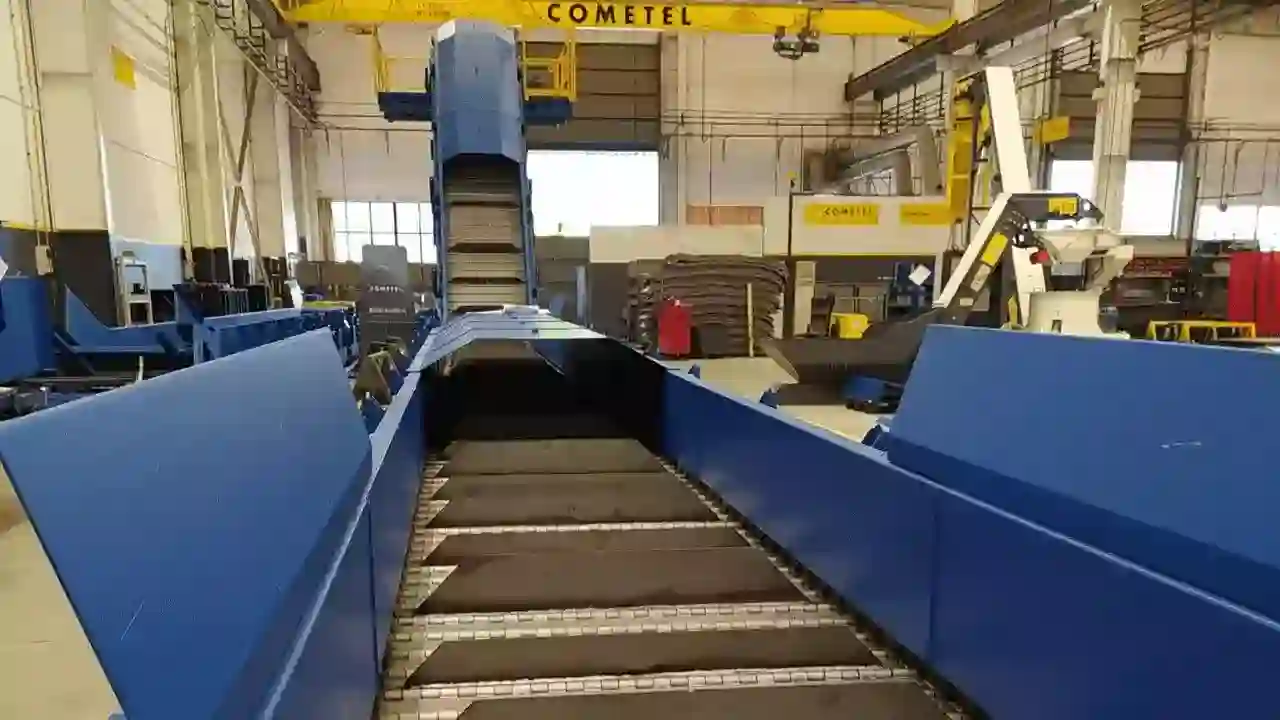 NEW METAL SCRAP CONVEYOR & HANDLING INSTALLATION
Today we want to come at you with a new project with which our Tier 1 automotive client wanted to supply their new stamping plant in Morocco with a new Cometel installation for the extraction and distribution of metal scrap.
This latest project that our team designed and manufactured in-house, consists of the evacuation of the stamping scrap. Our conveyor collects the scrap that comes from the entire line of presses that our client has by means of conveyor belts of pitch P=6" and ensures the correct discharge of them in 2 different containers. To do this, a rotatory distribution tray is used, whose system allows optimizing the filling of the containers, taking advantage of as much space as possible.
Do not hesitate to contact COMETEL for any need that may arise in the material evacuation area, both sheet metal stamping and chips from machining, carving or milling operations.

And if you wish, you can download our catalogs of metal stamping extraction and distribution installations and the types of conveyors we manufacture.
We will gladly assist you.


Email: cometel@cometel.net
Tlf: +34 943 74 16 62